Job classes
Thief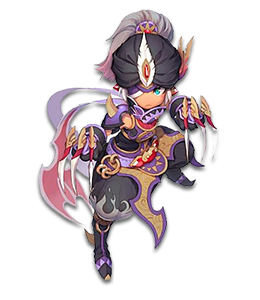 Thieves are mysterious solitary souls that sneak in the shadows to get rid of their enemies furtively without leaving them any chance.
Even if they get spotted by their opponents, they still can rely on their amazing agility and dodging skills. However, their main flaw is their lack of defense in front of powerful foes.
Thieves can choose two paths, the Bandit's and the Infiltrator's using respectively claws and katars.
One will use music's power to bewitch and get rid of their enemies without them realizing whereas the other will use darkness to hide and kill with a lethal poison.
Characteristics
Race :
Human
Weapon :
Claws
Style :
Melee
Evolution tree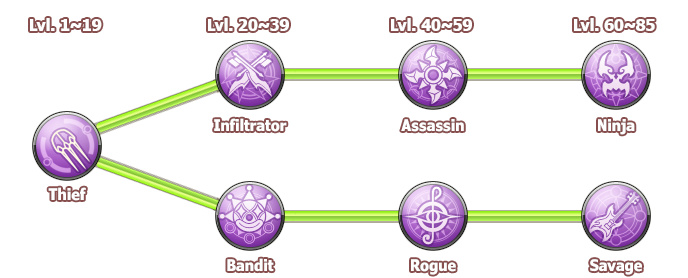 Next Battlesquare