Job classes
Magician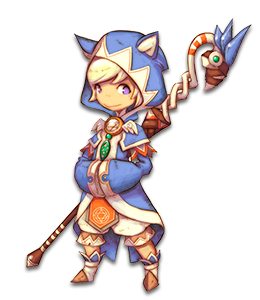 Unlike warriors, magicians are long rangefighters and act as a support for the other members of their party by relying on their magic knowledge to kill the enemies and heal their allies. Their main flaw is their lack of closerange physicalreliability.
Magicians can choose two paths, the Monk's or the Wizard's using respectively a staff and a spear.
The Monk is the ideal support healingand reviving his allies while the Wizard uses offensive elementary magic to attack his opponents without giving them any rest.
Characteristics
Race :
Human
Weapon :
Staff
Style :
Long range
Evolution tree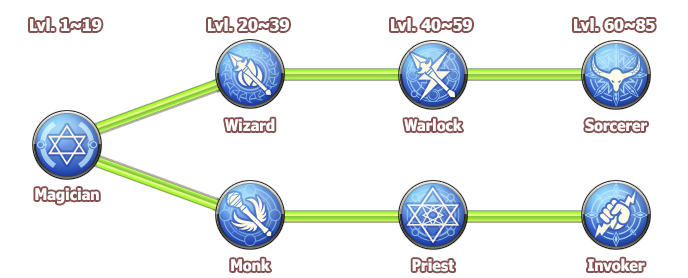 Next Battlesquare