Job classes
Archer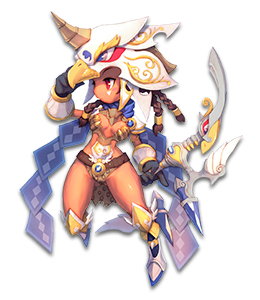 Archers combine precision and long range attacks. They shoot multiple lethal arrows to their enemies.
Furthermore, they can chain incredible combos as they mastered attack speed and movement speed whether it is on the ground or in the air.
Their main flaw is a limited strike force compared to the Warrior's.
The Hunter uses quick shots combined to the Wild power whereas the Marksman uses his arsenal such as grenades or rocket launcher in addition to their crossbow.
Characteristics
Race :
Human
Weapon :
Bow
Style :
Long range
Evolution tree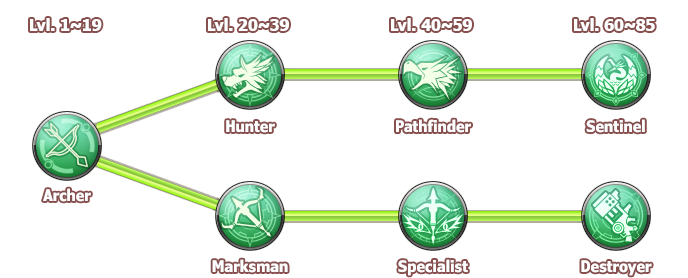 Next Battlesquare